Dr. Jutta Schneider
Daimler | Director eDrive & Software Technologies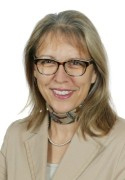 Jutta Schneider graduated from the University of Braunschweig as an electrical and optical communications Engineer. She then held a research position at the Institute of High Frequency Technology and finished her doctoral thesis on mid-infrared cascade fiber lasers in 1996.
The same year, Jutta Schneider chose to start her career at Mercedes-Benz participating in a management trainee program. Further on she was engaged in the research and development of telematics, in software quality and in body electronics engineering, before taking over senior management responsibility for global aftersales diagnosis tools. Since 2011 she acts as Director in research and development responsible for eDrive and Software Technology.
Jutta Schneider is ITEA Board member and member of the advisory board of the DCAITI at the University of Berlin.