Related Calls for projects in the area of Embedded & Cyber-Physical Systems
ARTEMIS was founded as European Technology Platform (ARTEMIS ETP) in 2004, and in 2007 the ARTEMIS Industry Association was established to represent the industry in R&I and to execute the activities that need to be executed as an ARTEMIS ETP to create the Pan-European Strategic Research Agenda.
Following the strong Pan-European focus of the ARTEMIS ETP, the ARTEMIS Industry Association has been building links to other organisations active in domains with a clear relation to Embedded Intelligent Systems. The most prominent cooperation has been established with ITEA, expressed by the recurring Co-summit event and the strategic document 'High Level Vision 2030'. The ARTEMIS-IA focus for upcoming years is to further reach out to other communities that face Embedded Intelligence related challenges, with the purpose to create an even larger network for the ARTEMIS-IA members and strengthen the European R&I community of Embedded Intelligent Systems.
In this scope, ARTEMIS-IA will continue to cooperate with several H2020 Projects, ETPs and PPPs for which Embedded Intelligent Systems are crucial enabling technologies to realize their research targets. Information about related calls for project ideas in the area of Embedded Intelligent Systems can be found below.
All H2020 Calls & Work Programme 2016/2017
Horizon 2020 is the biggest EU Research and Innovation programme ever with nearly €80 billion of funding available over 7 years (2014 to 2020) – in addition to the private investment that this money will attract. It promises more breakthroughs, discoveries and world-firsts by taking great ideas from the lab to the market.
CPSE Labs
Call: CPSE Labs
New Call opens: not yet known
Last Call deadline: 22-6-2016
Call information
In de 3rd Open Call for Innovation Projects, CPSE Labs again invited technology and engineering firms to submit proposals for industrial experiments to develop innovative cyber-physical products and services. Successful proposals will receive up to €150,000 as well as technical support. Proposals will be accepted for industrial experiments to develop new CPS-enabled products and services in fields including: Smart cities, Adaptive production systems, Robotics, Autonomous vehicles, E-Navigation & maritime safety systems, and many others.
---
CPSE Labs
Cyber-Physical Systems Engineering Labs (CPSE Labs) is a European Union-funded initiative supporting European businesses. CPSE Labs provide funding for innovation activities and they connect businesses with world-class expertise from some of Europe's top cyber-physical systems research institutes.
Call information
The two-year work programme for Societal Challenge 1 - Health, demographic change and wellbeing (2016-2017) was published on 14 October 2015 and contains funding opportunities for health & wellbeing projects. It takes the political priorities for now and the future of the European Union into account. The total Call budget is €658M.
---
Last Call result
Submission to the following Calls closed on 16-2-2016 and resulted in:
SC1-PM-18-2016 Big Data supporting Public Health policies: 49 submissions
DS-03-2016 Increasing digital security of health related data on a systemic level: unknown
ECSEL
Calls: ECSEL Calls 2017
Calls opened: 22-02-2017
Calls deadline: 11-05-2017 (Outline) / 21-09-2017 (FPP)
---
ECSEL
Public Private Partnership
Website: ecsel.eu
ECSEL is a partnership between the private and the public sectors for advancing the state-of-the art in electronic components and systems.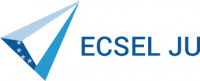 The ECSEL Joint Undertaking is established within the meaning of Article 187 of the Treaty on the Functioning of the European Union for the implementation of the Joint Technology Initiative on 'Electronic Components and Systems for European Leadership' for a period up to 31 December 2024.
The ECSEL Joint Undertaking has legal personality: it is established by Council Regulation. The ECSEL Work Plan can be found on the ECSEL website. Contact ECSEL.
Factories of the Future
Calls: H2020-FoF-2017
New Calls open: not yet known
Last Calls deadline: 19-1-2017
Call information
The European Commission has announced an ambitious investment in the latest 'Factories of the Future' call topics for 2016 and 2017. €278 million is being invested in these calls which will support research and innovation projects to realise the transformation of manufacturing in Europe. Project proposals must be submitted hrough the Horizon 2020 Participant Portal. Expressions of interest and potential project ideas have been posted on the EFFRA Innovation Portal (access is free). This online brokerage is open for both the 2016 and 2017 calls.
---
Factories of the Future (FoF)
Public Private Partnership
Factories of the Future (FoF) is a Public Private Partnership that aims to bring together private and public resources to create an industry-led programme in research and innovation with the aim of launching hundreds of market-oriented cross-border projects throughout the European Union. Such projects will produce demonstrators and models to be applied in a wide range of manufacturing sectors.
---
Manufuture
The mission of Manufuture is to propose, develop and implement a strategy based on Research and Innovation, capable of speeding up the rate of industrial transformation to high-added-value products, processes and services, securing high-skills employment and winning a major share of world Manufacturing output in the future knowledge-driven economy.
---
EFFRA
EFFRA: European Factories of the Future Research Association. EFFRA is an industry-driven association promoting the development of new and innovative production technologies. It is the official representative of the private side in the 'Factories of the Future' Public Private Partnership (FoF) with the European Union. EFFRA was established jointly by the Manufacture ETP and key industrial associations, with as key objective to promote pre-competitive research on production technologies within the European Research Area by shaping, promoting and supporting the FoF PPP.
Future Emerging Technologies
Call result
On 1 March 2016 a total of 3 proposals were submitted:
1 CSA proposals
2 ERA-NET Cofund proposals
Call information
Flagships are science-driven, large-scale, multidisciplinary research initiatives oriented towards a unifying goal, aiming at transformational impacts on science and technology and substantial benefits for European competitiveness and society. The goals of such initiatives are visionary and highly ambitious in terms of scientific challenges, resources and coordinated efforts.
---
Future Emerging Technologies
The Future & Emerging Technologies (FET) programme invests in transformative frontier research and innovation with a high potential impact on technology, to benefit our economy and society.
FET consists of three complementary schemes which work together towards a common mission of nurturing new & emerging foundational trends in future technologies:
FET Open supports a ;bottom-up approach for exploring novel and visionary ideas.
FET Proactive fosters transformative research through a set of focused thematic initiatives.
FET Flagships are visionary, large-scale, science-driven research initiatives that tackle grand scientific and technological challenges.
Call result
On 26 January 2016, a total of 21 proposals were submitted:
GV-02-2016 - 14 proposals
GV-03-2016 - 7 proposals
Call information
The European Green Vehicles Initiative (EGVI) represents an essential component of road transport research and innovation. It includes research, technological developments, innovation and demonstration in support of improvements in energy efficiency of road transport vehicles and the use of new types of non-conventional energies in road transport such as electricity, CNG and LNG, renewable and tailored fuels. All this is also aimed at achieving a positive impact on health issues due to polluting and noise emissions, particularly in urban environments.
Internet of Things
Call opens: 08-12-2016
Call deadline: 25-4-2017 | single-stage
Call information
The future design of the Internet of Things applications will depend crucially on the development of sophisticated platform architectures for smart objects, embedded intelligence, and smart networks. Most of the today's IoT systems are however mainly focused on sensors, whereas in the future actuation and smart behaviour will be the key points. Research driven by ambitious use cases and benefiting from innovation areas in components, systems, networking and web technologies needs to be carried out to respond to the ever increasing needs of future IoT systems in terms of scalability, heterogeneity, complexity and dynamicity. IoT platforms should be open and easy-to-use to support third party innovation. Call budget: €35M.
---
Last Call result
By the deadline of 12 April 2016 33 proposals were submitted to the 2016 Calls:
27 Innovation Actions (IA) referring to topic IOT-01-2016, i.e. the five "Large-scale Pilots", and
6 Coordination & Support Actions (CSA) referring to topic IOT-02-2016, "IoT Horizontal Activities"
ITEA
Call: ITEA 3 Call 3
Call opened: 13-9-2016
Call deadline: 14-2-2017
Call information
Once a year, ITEA organises a Call for project proposals, each year starting with a two-day brokerage event. In a two-stage procedure (Project Outline & Full Project Proposal), the quality of the project proposal is evaluated and improved, finally leading to a selection of high quality project proposals that receive the official ITEA label. The ITEA label provides project partners with the possibility of applying for public funding from their national authorities.
---
ITEA 3
ITEA (Information Technology for European Advancement) is the EUREKA Cluster programme supporting innovative, industry-driven, pre-competitive R&D projects in the area of Software-intensive Systems & Services (SiSS). ITEA stimulates projects in an open community of large industrial players, SMEs, universities, research institutes and user organisations. As ITEA is a EUREKA Cluster, the community is founded in Europe based on the EUREKA principles and is open to participants worldwide.
Smart & Sustainable Cities
Call information
Key challenges for Smart and Sustainable Cities are to provide solutions to significantly increase cities' overall energy and resource efficiency through actions addressing the building stock, energy systems, mobility, climate change, water and air quality. Such actions should bring profound economic, social and environmental impacts, resulting in a better quality of life (including health and social cohesion), competitiveness, jobs and growth. Calls budget: (a) €71,5M and (b) €40M.
---
Last Call result
Calls: Smart and Sustainable Cities .

Call H2020-SCC-2016 submittions (deadline 5-4-2016):

SCC-1-2016 Smart Cities and Communities lighthouse projects: 9 proposals

Call H2020-SCC-NBS-2016 submittions (deadline 8-3-2016):

a total of 46 proposals were submitted in this call:
SCC-02-2016 Demonstrating innovative nature-based solutions in cities: 36 proposals in 1st stage (1 ineligible, 13 above thresholds), 2nd stage deadline is 6-9-2016
SCC-03-2016 New governance, business, financing models and economic impact assessment tools for sustainable cities with nature-based solutions (urban re-naturing): 8 proposals
SCC-04-2016 Sustainable urbanisation: 2 proposals
Smart Anything Everywhere
Call opens: not yet known
Last Call deadline: 8-11-2016
Call information
"Smart Anything Everywhere" stands for the next wave of products that integrate digital technology inside. A major challenge is to accelerate the design, development and uptake of advanced digital technologies by European industry, especially among them many SMEs and mid-caps in products that include innovative electronic components, software and systems. The Call scope includes Innovation Actions and Coordination & Support Actions.
---
Smart Anything Everywhere initiative
The functionalities of more and more objects are increased by digital components hidden inside. As an answer to these new changes, the European Commission proposed the creation of a 'Smart Anything Everywhere' (SAE) Initiative. The core of the Smart Anything Everywhere initiative is the networks of competence centres, usually research technology organisations (RTOs) or technology transfer-oriented university institutes who cluster a wide spectrum of technical and application knowledge to support innovation. The ecosystems built under these initiatives are based on collaboration between researchers, large industries and SMEs which will help to transfer knowledge and resources available to a much wider group of companies. SMEs and middle size companies can experiment with new technologies, try them out in their processes and work together with the suppliers of the technology to adapt it to their specific needs.
Smart Energy
Call opens: 8-12-2016
Call deadline: 25-4-2017
Call information
This Research and Innovation Action has as subject: Customised and low energy computing (including Low power processor technologies). The Call budget is €30M.