Published on 03 Jan 2017
Events
DIF 2017 - Pitch your innovation to a global audience
In 2017, ARTEMIS Industry Association will co-organise the Digital Innovation Forum (DIF) 2017 together with ITEA. We will welcome the global software innovation community in the Amsterdam RAI on 10-11 May.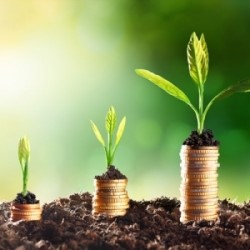 Pitch your innovation to a global audience
The DIF will take collaboration to a different and more expansive level, more explicitly including SMEs and start-ups due to the new innovation market and sessions. This year, four emerging challenges for industry are addressed: Smart Energy, Smart Health, Smart Manufacturing and Smart Mobility.
SMEs and start-ups are invited to take part in the innovation sessions and market related to these challenges.
Taking part in the DIF 2017 innovation market and sessions gives you the perfect opportunity to:
be selected to pitch your idea to a jury composed of top executives of Industry, Venture Capitalists and a CEO of a top-rank start-up
exhibit your innovative products to the global software innovation community
prepare yourself for investors by taking part in the EUREKA InnoVest Programme (E!nnoVest)
meet and discuss with representatives of large industry e.g. Royal Philips, Indra, STMicroelectronics, Airbus, Thales, Robert Bosch, ...
benefit from a European promotion / press campaign on innovation
Innovation market - exhibit your innovation
On 10 and 11 May, a dedicated SME & start-up innovation market will be organised, enabling you to exhibit your innovative idea and product to the DIF 2017 attendees.
Innovation sessions - pitch to a jury
On Thursday 11 May, four parallel innovation sessions for SMEs/start-up pitches (open to the audience) are organised based on the above-mentioned themes. Per thematic session, six SMEs/start-ups will be selected to pitch in front of the jury. Two of the six SMEs/start-ups per theme will be selected to give their pitch during the plenary closing session in the afternoon of 11 May.
Interested to join? Respond to our Call for candidates
We offer an all-in-one participation package for the innovation market and sessions. The costs for this package are €750 (non-refundable and excl. VAT) and the package includes:
1 DIF 2017 entrance ticket
participation in the E!nnovest programme
candidate to pitch in the innovation session
exhibition space for 1 standard size roll-up banner, incl. table, chair, power connection
inclusion in the DIF 2017 exhibitor overview & floor plan
To apply for the innovation market and innovation sessions:
go to the dedicated DIF 2017 website
fill in the online form and upload the completed Call template
submit your application before 15 January 2017