Published on 12 Sep 2017
About ARTEMIS
ECSEL-JU project SCOTT is launched
"SCOTT" launched: ECSEL project unites top international industry and research partners to build trust in the Internet of Things (IoT)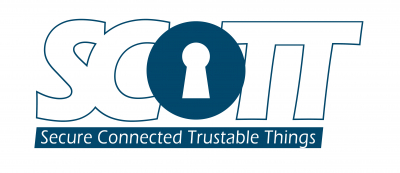 The "Internet of Things" (IoT) is one of the major enablers of the digital transformation trend Europe is currently experiencing, altering the very foundations of the economy and driving the evolution of new business models; and this trend is spreading fast: devices, vehicles, buildings, and other items that feature embedded electronics, software, sensors, actuators, and network connectivity are becoming connected via the internet, thereby enabling such objects to collect and exchange data. Recent studies estimate that around 20 billion devices will be connected to the IoT by the year 2020 (Source: Gartner).
SCOTT - Secure COnnected Trustable Things
One essential challenge that must be met in order to realize the full potential of the IoT is to build trust in wireless solutions and increase their social acceptance.
Therefore, SCOTT as a pan-European initiative will focus on "trustable things that communicate securely", including vehicles, control systems and other things, which are interconnected via dependable wireless technology and are vigilant about safeguarding the end-users' privacy. SCOTT will enable secure, efficient connectivity of intelligent embedded systems, thereby making a valuable contribution to foster the trustability and social acceptance of cutting-edge applications in the fields of automated driving, Industry 4.0, and others.
The building of user trust will be a decisive competitive advantage for technologies, products and service in the future IoT market. However, trust goes far beyond purely technical considerations. Thus, SCOTT also involves experts from the human and social sciences to increase the social acceptance of SCOTT solutions for the IoT.
To meet a challenge of this magnitude, this ambitious European R&D project SCOTT has assembled a group of 57 industry and research partners from 11 European countries and Brazil, all under the leadership of VIRTUAL VEHICLE. SCOTT brings together key players from several industrial and user domains, including building and home / smart infrastructure, automotive, aeronautics, rail, and healthcare, in order to achieve comprehensive, cross-domain synergies and strengthen Europe's position in the emerging technological field of the secure IoT.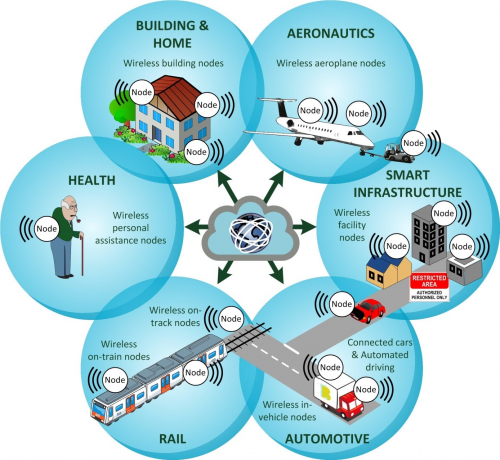 Figure 1: SCOTT – Connecting Trustable Things in different domains
SCOTT solutions: Future-proof, compatible and market ready
SCOTT will provide cost-efficient solutions of wireless, end-to-end secure, trustworthy connectivity and interoperability (Technology Readiness Level 6-7) to bridge the last mile to market implementation.
In order to guarantee privacy and security, as well as an uncomplicated usability, SCOTT will develop a Trusted System Development Framework; that is, a general development framework for trustable systems and all their use cases, from requirements to prototypes. This will include the development of specifically developed metrics for "measurable security and privacy" in order to finally create an unprecedented 'privacy labelling" for systems and systems of systems.
SCOTT uses a standardized, multi-domain reference architecture that was developed in a previous ECSEL project (DEWI and its "Bubble concept", see also www.dewi-project.eu for more information), which will support the reusability, scalability and interoperability of SCOTT solutions.
Based on 15 use cases from different areas, SCOTT will generate solutions of high relevance to European society and industry. A specific focus will be placed on cross-domain use cases and heterogeneous environments, with a particular emphasis on 5G and cloud computing. This will lead to the development of "digital ecosystems" that can achieve a broader market penetration.
Tangible results from all use cases will ultimately be shared with a wider public via more than 20 demonstrators all across Europe. In addition, SCOTT will develop 50 reusable technological building blocks (e.g. software, hardware, processes, and methods) for data protection/security and safety, distributed cloud integration, the energy efficiency/autonomy of devices, and reference architecture/implementations. These will make it possible to combine IoT systems and enable cross-domain sharing of trustable wireless technologies and services, particularly for new applications developed by SCOTT.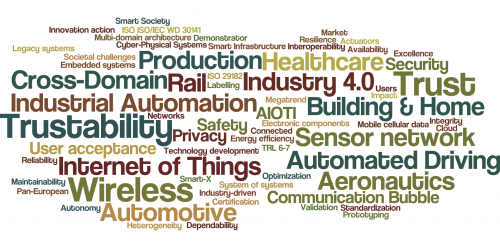 Figure 2: The SCOTT conceptual cloud
SCOTT - The economic impact
The outstanding partner consortium of SCOTT covers the complete value chain from silicon to end-users and operators. SCOTT aims to establish an eco-system for trustable wireless solutions and services for both professional and private users. Together with the deployment of open innovation approaches and stakeholder engagement, as well as close collaboration with the Alliance for Internet of Things Innovation (AIOTI) and other cluster organizations all over Europe, SCOTT will further boost the growing Internet economy.
SCOTT will generate new market opportunities for the European industry, significantly reduce time to market, and decrease the cost of trustable wireless solutions on the market.
Ultimately, SCOTT will foster European leadership in the field of Smart and Connected Things (including the Internet of Things) and strengthen Europe's independence in the area of security-enabling components and systems.
Further information: www.scottproject.eu
SCOTT has received funding from the Electronic Component Systems for European Leadership Joint Undertaking under grant agreement No 737422. This Joint Undertaking receives support from the European Union's Horizon 2020 research and innovation programme and Austria, Spain, Finland, Ireland, Sweden, Germany, Poland, Portugal, Netherlands, Belgium, Norway.