Published on 27 Mar 2018
About ARTEMIS
New President takes over at the helm of the ARTEMIS Industry Association
"Together with partners and stakeholders, Jean-Luc di Paola-Galloni aims to push on in pursuit of the goals of ARTEMIS-IA."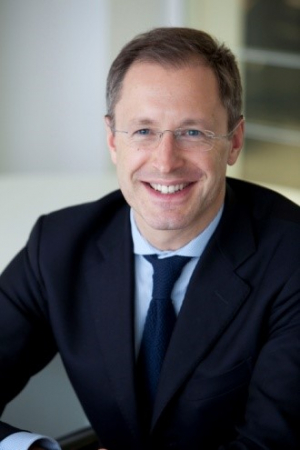 Following the retirement of Laila Gide, a new President has been chosen by the Steering Board of ARTEMIS-IA to carry on the important task of leading ARTEMIS-IA as a key partner in achieving the goals set out in the recently published ECS Strategic Research Agenda. Jean-Luc di Paola-Galloni, Group Corporate Vice-President of Sustainable Development and External Affairs at Valeo, was designated ARTEMIS-IA President on 14 March 2018.
Alignment to create strength
Jean-Luc di Paola-Galloni sees his role as "continuing to bring to the attention of both European institutions and member states the importance of aligning their willingness to build strong actors in all application fields of cyber-physical and embedded systems". With the advent of FP9 [Framework Program 9], more than ever before, the electronic components and systems are at the core of the extremely strategic evolution of key application areas, such as smart mobility, energy, well-being, lifestyle services. "ARTEMIS–IA," he emphasises, "can exert its influence to enable European industry to be a leading player in the process of digitalisation within these highly competitive multiple sectors and fields of application."
Importance of teamwork
Having witnessed an industrial environment that has been through a massive 'electronisation' of its R&D processes, tasks and solutions, and with strong links with and influences from the fields of health, energy and digitalisation of manufacturing, Jean-Luc di Paola-Galloni will bring first-hand experience of the speed and the level of innovation, the global challenge of competitiveness, the constant improvements of the automotive sector to his role in which he aims "to work closely with the association structure and its very dedicated staff to pursue the most suitable form of joint action in this period of transition. I am bringing the experience of ten years in an executive position at a growing and respected global automotive supplier and top innovator industry player".
Strong, credible and understandable
Within the European landscape, Jean-Luc di Paola-Galloni brings eight years of co-leadership of a European Technology Platform and its related Public Private Partnership. "In Brussels I have learned to work with multi-research actors within the complex multi-country context and its related multi-DG spectrum. With many of our industries and research actors relying increasingly on cyber-physical and embedded systems, we clearly have to shape up our advocacy and secure a strong, credible and understandable influence among those who govern our dedicated Joint Undertaking. I would also like to pay tribute to Laila Gide for all her dedication throughout the many years she was active within ARTEMIS-IA, especially the last two years in which she had great impact as President during a period of increasing cooperation with AENEAS and EPoSS. I look forward pushing forward to pursue the goals she championed and to working with and counting on the strong dedication and support of ARTEMIS-IA, its partners and stakeholders."
Well connected
Since 2016 Jean-Luc di Paola-Galloni has been a member of the Steering Board of ARTEMIS-IA, and of the associations representing the industry and research actors in the ECSEL Joint Undertaking (the Joint Technology Initiative on Electronic Components and Systems in the EU). Additionally, he is member of the strategic group advising the board of CLEPA (European Association of Automotive Suppliers) and on 1 January 2018, he became a member of the Corporate Partnership Board (CPB) of the International Transport Forum (ITF), the formal mechanism of the OECD and Associated Countries Transport Ministers to engage with the private sector.