"Serving the markets in various domains for safety-relevant networks and controls, TTTech Computertechnik AG and its products and offerings are at the very center of Embedded Systems design and CPS. Being present in the embedded systems- and CPS community is therefore of utmost importance to us. Contacts to other major players and decision makers at all levels in this area are key TTTech needs.
In addition, R&D cost are in general very high and therefor funding is an essential ingredient to reduce risks and be successful in the long run. These are the centric reasons why we invested in ARTEMIS-JU and ECSEL JU project proposals. Since the first ARTEMIS JU call, TTTech was a persistent applicant for proposals winning minimum one project per call."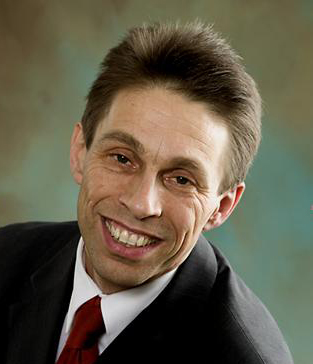 Dr. Chahinez Hamlaoui Head of Systems Design and Development tools Thematic Group - SYSTEMATIC Cluster: "With its open innovation focus, Systematic Paris-Region innovation and technology cluster, brings together and promote an ecosystem of excellence of over 800 members. Systematic connects stakeholders from software, digital and industry, and boosts digital projects through collaborative innovation, SME development, networking and business sourcing, across a range of future growth sectors: energy, telecoms, healthcare, transport, information systems, factory of the future, digital city, and security.
Embedded systems and software related collaborative R&D projects are a core activity in Systematic involving leading companies, academics and SMEs. We are also a partner in several European initiatives and projects such as: EICOSE, the European Institute for Complex Safety Critical Systems Engineering and EMC2 Artemis Innovation Pilot Project.
Cooperation between European partners' through ARTEMIS strengthens the European ecosystem in Embedded Systems and Cyber-Physical Systems (CPS) in order to speed up the adoption of innovative solutions.
Hence, joining ARTEMIS-IA has clear benefits for our ecosystem especially for Systematic SMEs, as stated below by Matthieu PFEIFFER, Strategic Project Manager, MAGILLEM Design Services, one of our pioneering company in Embedded Systems: "Since its creation in 2006, MAGILLEM has been committed to develop and provide a reference platform for Complex Design Flow and Content Management Solutions.
To this aim, we have always been devoted to innovate and offer solutions that go beyond the State-of-the-Art. Hence we naturally became a member of ARTEMIS which constitutes a privileged frame for being in tight interactions with major industrial actors in our field and top notch research institutes from all over Europe. ARTEMIS projects enable us to keep carrying out pioneering work and address jointly with partners the tremendous challenges raised by IoT and CPS in terms of methodology and tooling, while ensuring to stay in phase with the future concerns of the embedded system industry and ecosystems. For instance, the ongoing AIPP project EMC² allows us to extend and incorporate methodological aspects of Service oriented Architecture for mixed-criticality multi-core systems, one of the technological key for the future of safety critical complex embedded system design. The strength of consortium with major industrial players with the perspectives set by previous research projects around safety aspects (p&nSafecer) enables us to build up sustainable tooled methodology."